POTTERLAND LUXURY POOL VILLA
PATTAYA - 6 Bedrooms
Luxury Pool Villa Pattaya Walking Street
From
THB 14,500.00
/ night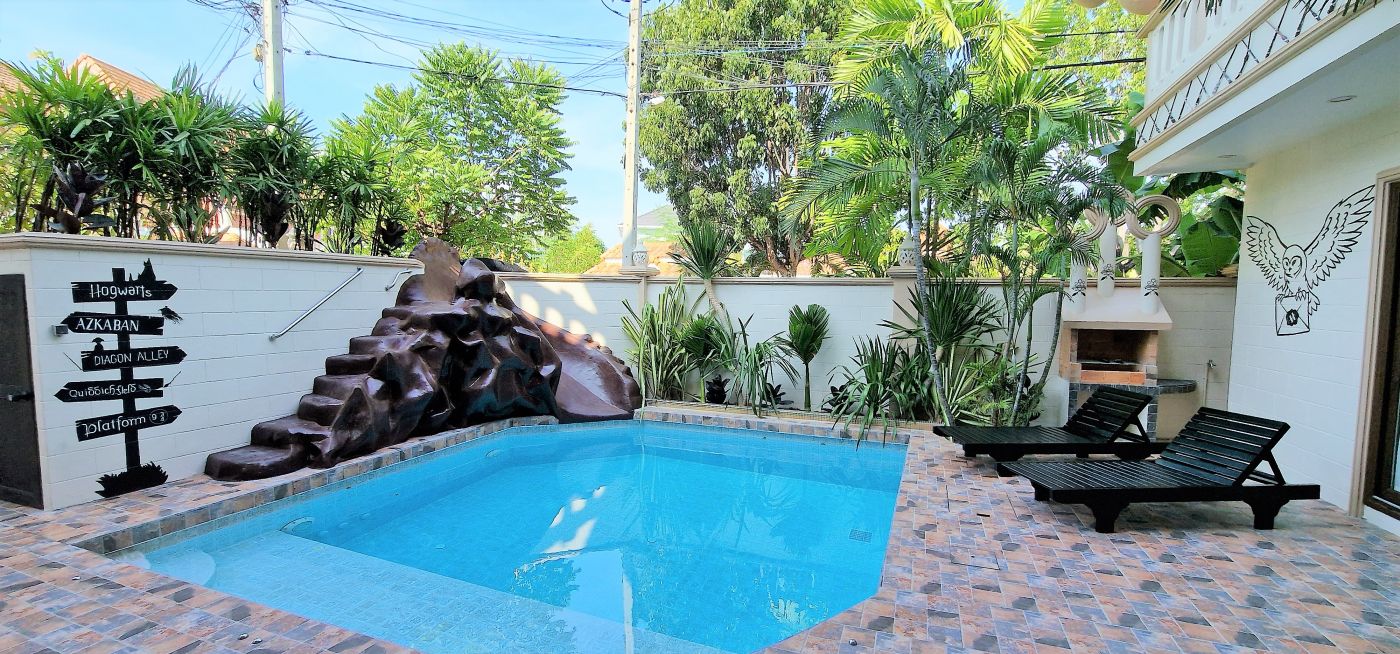 Inspired by our favorite school of witchcraft next to Pattaya's famous Walking Street and the beach.
The photos are authentic and you will have this paradise for wizards, away from the prying eyes of Muggles including 6 rooms according to Gryffindor, Slytherin, Ravenclaw, Hufflepuff, 4 Common Families, and the 9 - 3/4 including a kitchen, a private swimming pool with slide and waterfall, a Quidditch barbecue, and many other surprises...

For an optimized internet connexion, POTTER LAND has 2 dedicated WIFI networks connected with Optic Fiber 1.000mbits. All rooms and living rooms have Air Conditioner and Ceiling Fan.
POTTERLAND Villa can host 12 persons comfortably.